Description
WORDPRESS DOCUMENT LIBRARY PLUGIN
Save time and resources with a professional document library
FIND DOCUMENTS FAST
Instant search, sort & filter
Choose between a table or grid layout
Display documents anywhere on your site
List all documents, or categorize into folders
EASY DOCUMENT MANAGEMENT
Easily add, upload or import documents
Add categories, tags, and other document data
Supports any file type or 3rd party URL – even embedded audio and video players!
100% FLEXIBLE
Show download buttons, links or icons
Choose which document data to display
50+ customization options
Use with Password Protected Categories to create private document libraries
WHAT OUR CUSTOMERS SAY
The best document library software on the planet
"Good product and service – this plugin was exactly what I needed for a document library. The plugin has great tutorials and documentation. Barn2 also provide amazing support. Highly recommended."
RENEE ROMERO – US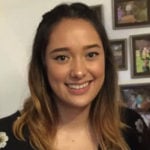 "We needed a compact, easy to use document library. It was worth the money. The video tutorial was very helpful in explaining how to create a WordPress document library with search and filter."
CAROLYN ROSNER – US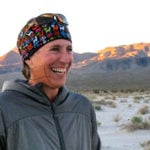 Rated 4.97 out of 5 stars
PROFESSIONAL DOCUMENT LIBRARIES
The #1 WordPress document library plugin has everything you need to add, manage and display documents and resources on any WordPress website.
4 Ways to Add Documents
Add documents and data manually, drag and drop file upload, convert Media Library files, or use the bulk CSV import.
Download Links  Previews
Add or embed documents directly on your website, add quick download links, previews, or link to any URL or web page.
Any File Type
Supports, PDF, Word, Excel, Powerpoint, audio, video and more. Host files in the WordPress Media Library or externally.
Organize Your Documents
Categorize documents into unlimited folders, and sub-folders, add tags, and store extra data about each document.
Access Documents Anywhere
Users can access your document library from any device, anywhere in the world. All they need is a web browser.
Works With Your Theme
Your document library looks fantastic in any WordPress theme. It adapts to your brand and has flexible styling options.