Support of this item is included with the support of UltimatePOS Advance
Before you Purchase: 
Note that this is not a standalone application, it is an "Optional" extension to UltimatePOS Advance
This module is compatible with SaaS/Superadmin module.
UltimatePOS Advance is one in All Software with:
Stock or Inventory Management
POS (Point Of Sale)
Service & Invoicing
It can be used for

All Services
Fashion & Clothing
Departmental Stores
Medical
Footwear, Liquor shops, Sanitary & Hardware
Salon & Spa
Home Appliances & Digital
Restaurants & many more …

Retails, WholeSale, Consulting.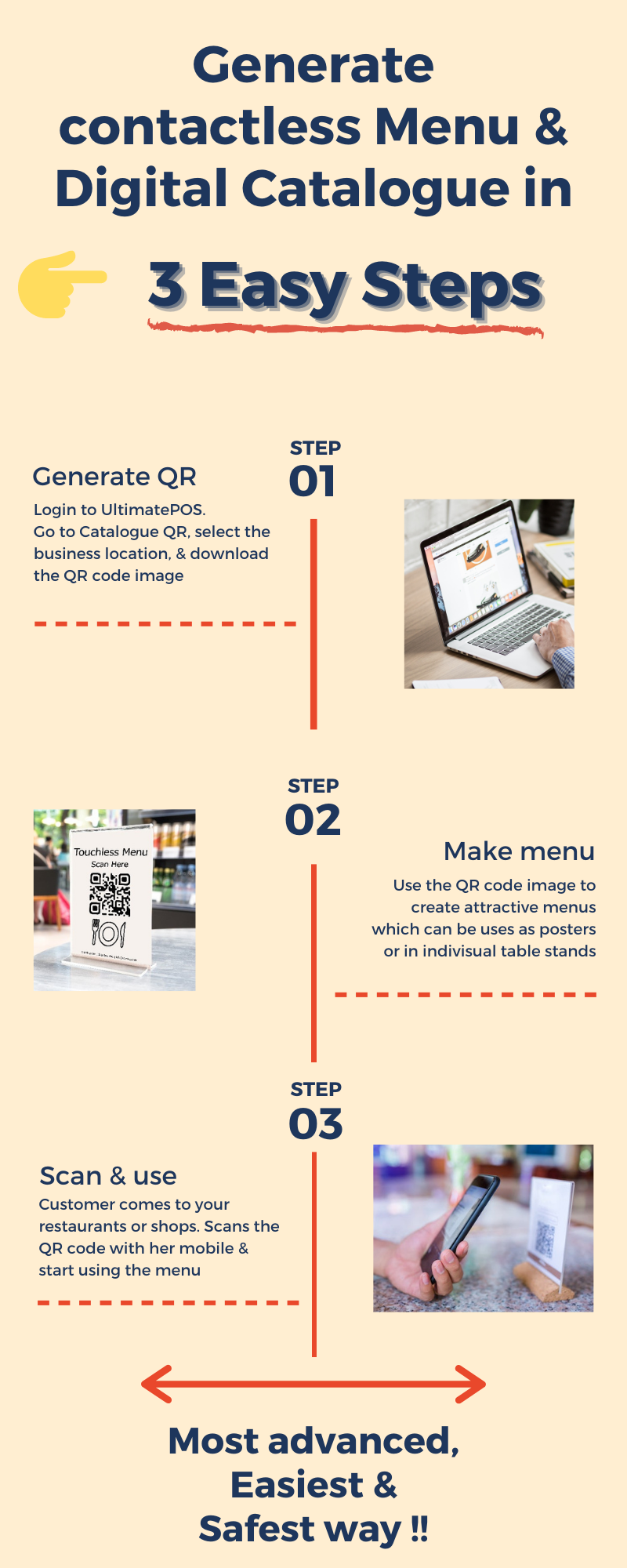 Features in Digital Menu & catalog:
Generate QR code for any business location.
Download the QR code as an image. Use this QR code image in posters or table stands
Pick a color for QR code as per business brand color.
On scanning QR code it shows the menu, grouped by categories.
The menu is displayed in a beautiful way, which is responsive & looks beautiful in mobile & tablets.
The menu shows Product images, price, SKU, description, discounts & offers are shown in a beautiful way.
With this module, UltimatePOS businesses can easily share the Menu (in Restaurants) or Product Catalogues to customers without any contact.
Customer comes to shop & scan the QR code.
The QR code takes them to a link where she can view all the products directly on her mobile phone.
Advantages:
No physical contact with the menu & products.
No dirty menu & products: This avoids the dirty menu may get contaminated with viruses. Removing the risk of contamination
No wait time for the waiter to give menu or salesperson to show products. Simply put the QR code in every table & display.
Unlimited sharing, as compared to the physical menu which can be shared with limited customers.
Detailed Information: Customers view all products with its price, brands, Images, all different variations, category, description, special offers/discounts, and much more information.
Update your menus easily in real-time
No need for customers to download apps
Easy to adapt.
Demo:
Scan the below QR code from your mobile or tablet using Google lens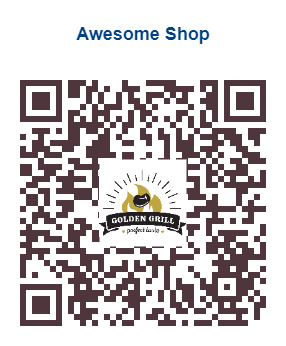 Added menu to show all categories & easily go to any category
If you have any query and if you want to comment something then click this button to go to comment section
Instant Downloads

Unlimited Domain Use

Access to 15K Downloads
Our support team is available from (Mon-Fri) 11:00 AM to 5:00 PM. (GMT+5:30).
You can contact them through the contact box. You can create support ticket for better support.
Premium items are fully managed by the team at Maxkinon. No security patches. No update nags. It just works.
From Maxkinon Marketplace premium plugins and themes to thousands more item we've got you covered.
Pay yearly and save. Or keep it flexible with monthly premium plugin pricing. It's entirely up to you.