Description
Add Different Content to
Elementor Custom Menu
Add interactive elements
Organise your site content by adding images, icons, maps or any other Elementor widget to your navigation.
Use with your existing theme
Automatically replace your existing theme menu, or use a Widget, Shortcode or PHP function to display your menus.
Easy Drag & Drop editing
Create Mega Menus the Elementor way. Build your mega menus using the familiar Elementor menu interface.
Horizontal, Vertical & Hamburger Menu Layouts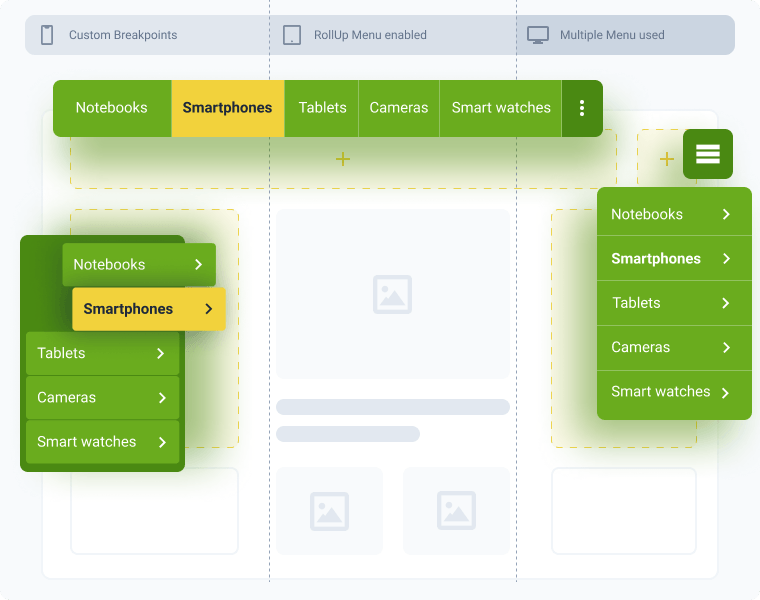 For Elementor
Use multiple menus
Build two separate menus for mobile, desktop, and tablets & style them differently.
Roll Up menu
Roll up the horizontal menu items outside the menu container and show custom text/icon instead.
Breakpoints
Select the needed viewport width and watch the menu layout switch from horizontal/vertical to dropdown.
Discover Essential Styling Options
Icons
Select and apply a default/custom SVG icon for each
and every menu item.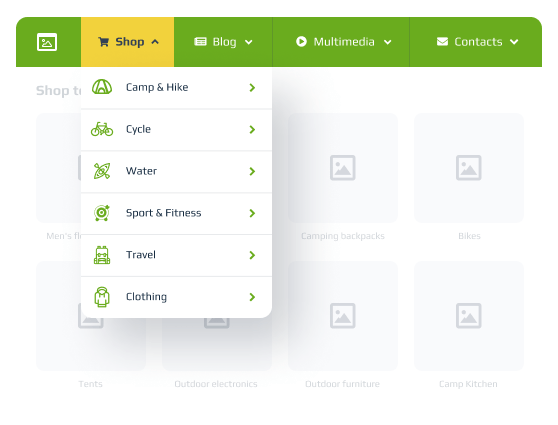 Badges
Apply item badges to highlight bestsellers, discounts,
and items on sale.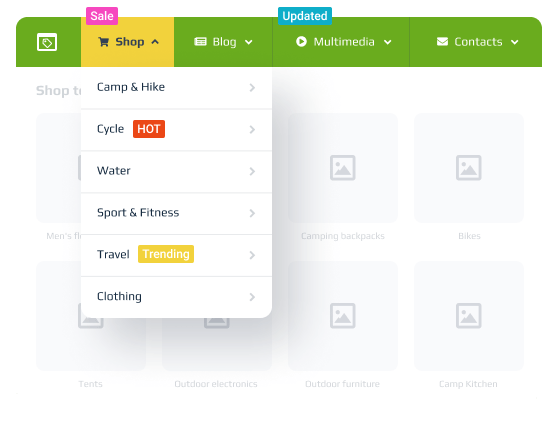 Typography
Create a unique mega menu style with favorite fonts
and proper formatting.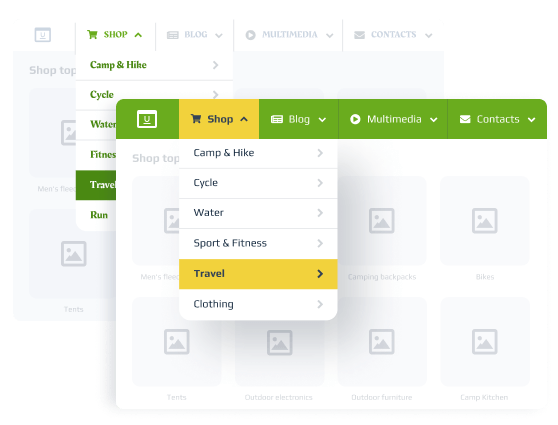 Spacing
Adjust margin and padding settings for every menu
item individually.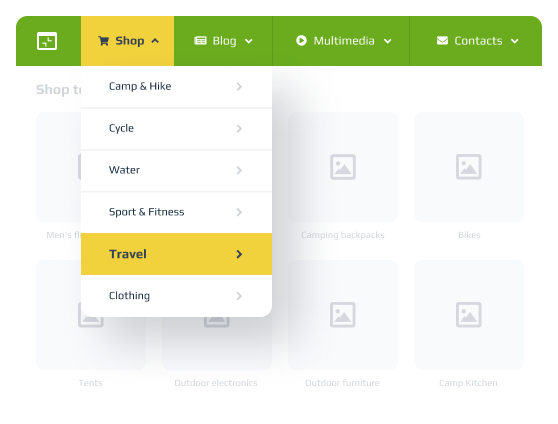 Useful settings
Export & Import options
Save the custom main & conditional