Description
Please read some Market's reviews on Public Articles
1. SM Market Magento Theme: A Lightweight Theme to Customize Your Online Stores [Review] – By CloudWays
2. Market Magento Theme – Is It Actually Good That Much? – By MegaPlaza

Market – Top 2022's Magento Best Sellers in Envato Marketplace – Where You Can Sell Everything Online
The Newest Update – See all CHANGE LOGS
------------ VERSION - 9.4.7: Released on May-26-2022 -----------
[+] Added Index no.31 

------------ VERSION - 9.4.6: Released on May-19-2022 -----------
[+] Update PHP8.1 and Fully compatible with Magento 2.4.4
[+] Fixed errors of Megamenu module, ShopBy module when updating to the latest Magento version
[+] Module Support called by widget method on page and static block (ListingTabs, Categories, FilterProducts, AttributeSearch)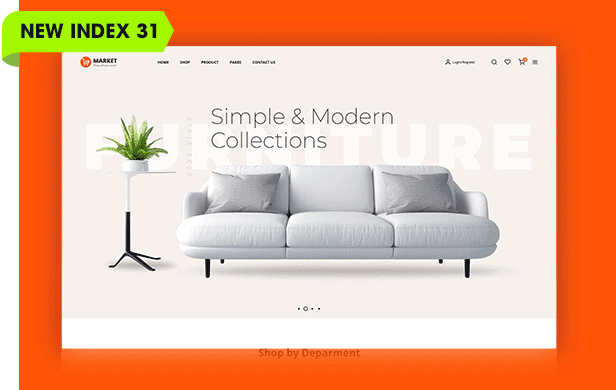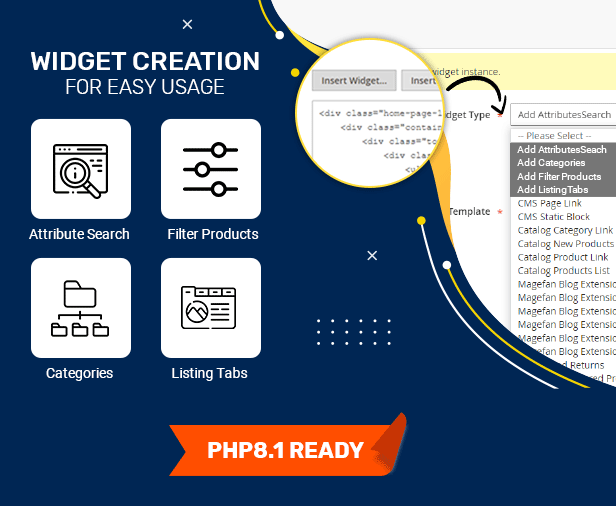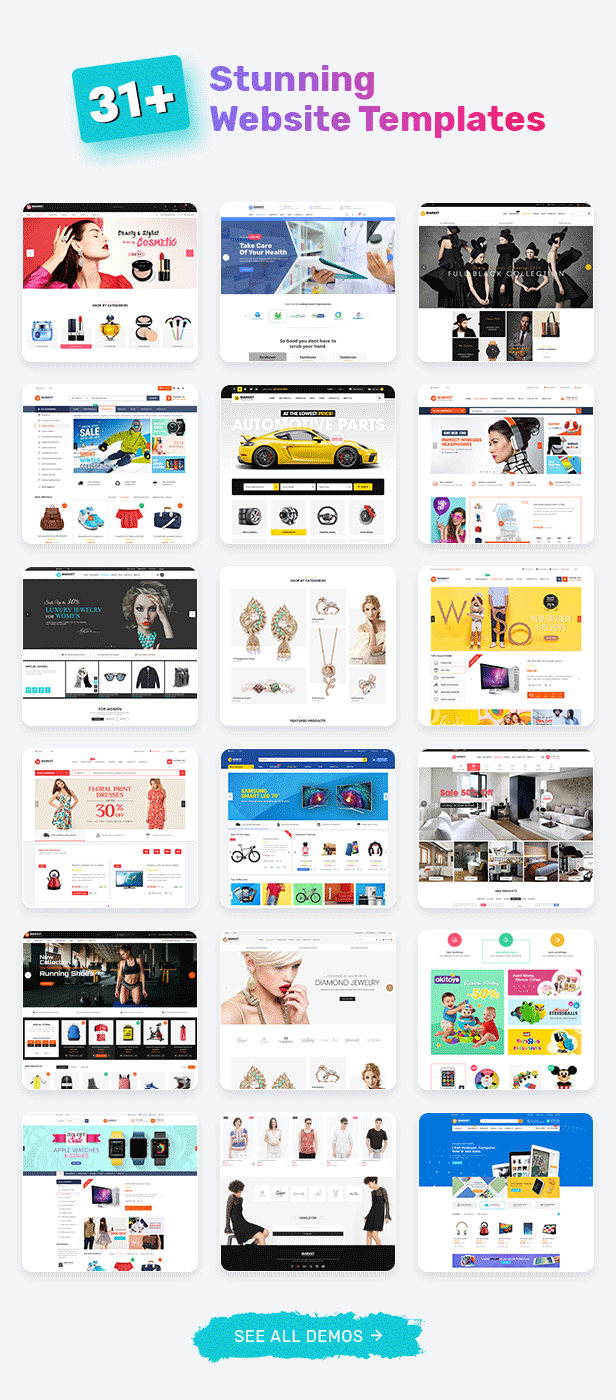 Market is a Responsive Magento 2 & 1.9 Theme which is fully customizable and suitable for online stores, especially for multi-category store with multiple branches and products such as online market store, supermarket store, digital store, hi-tech store, watch store, fashion store, clothing store, furniture store, book store, cosmetics shop, luxury jewelry & accessories store or mega stores.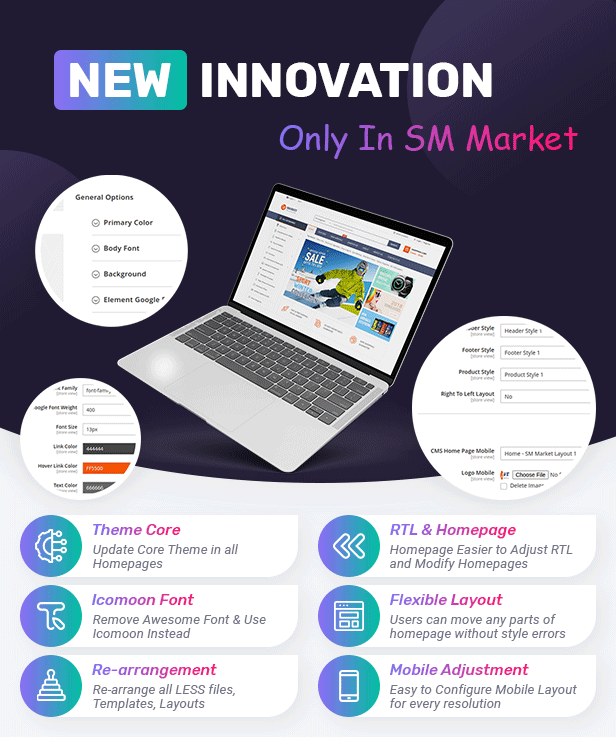 Integrating with many premium Magento extensions: Vertical Mega Menu with multiple columns and static blocks with a nice image, SM Tab Listing shows products of each category in each tab with the slider. SM Categories helps you show many categories with the display image. Static blocks with nice images and texts bring helpful information about your store. Layered navigation ajax, ajax cart pro extension help customers purchase more quickly, multi-language, multi-currency, product hover effect and so on.
SPECIAL: Now it is easier for any merchants to improve website by equipping with some hot extensions. Do not hesitate to take it now!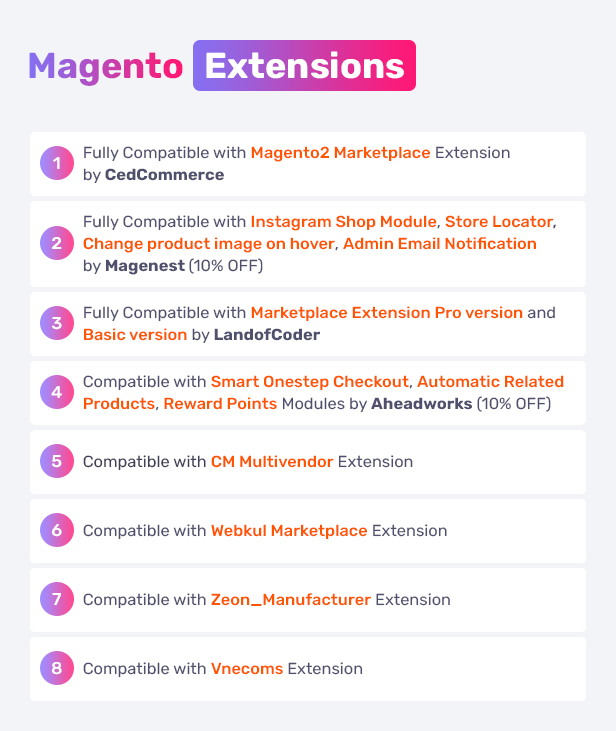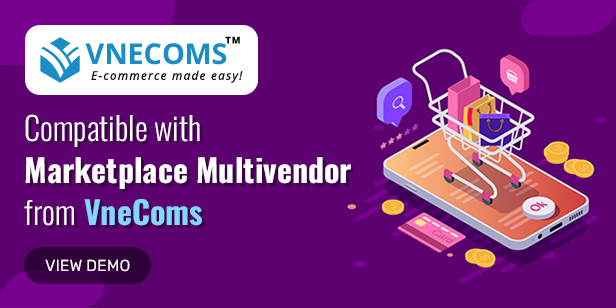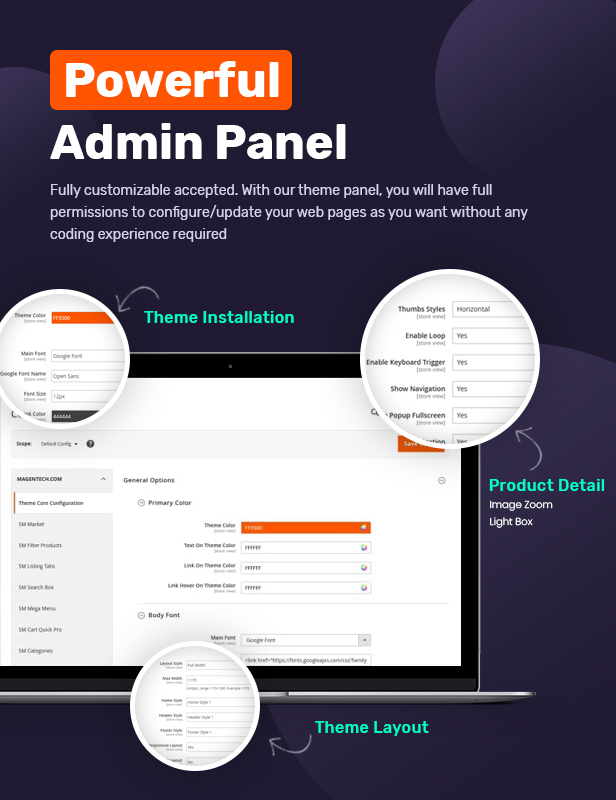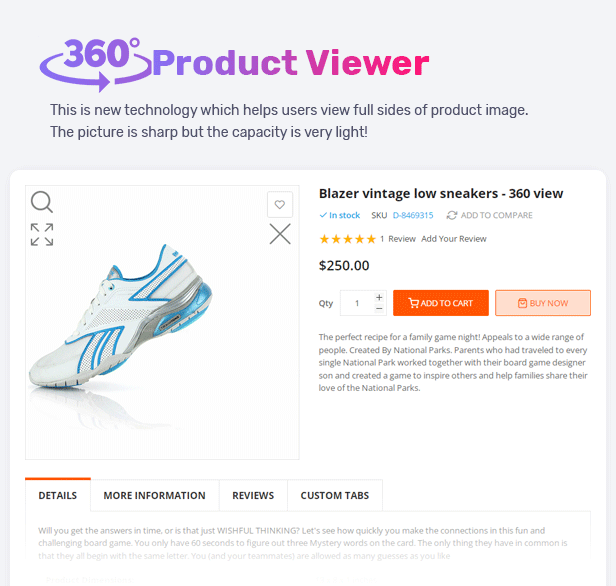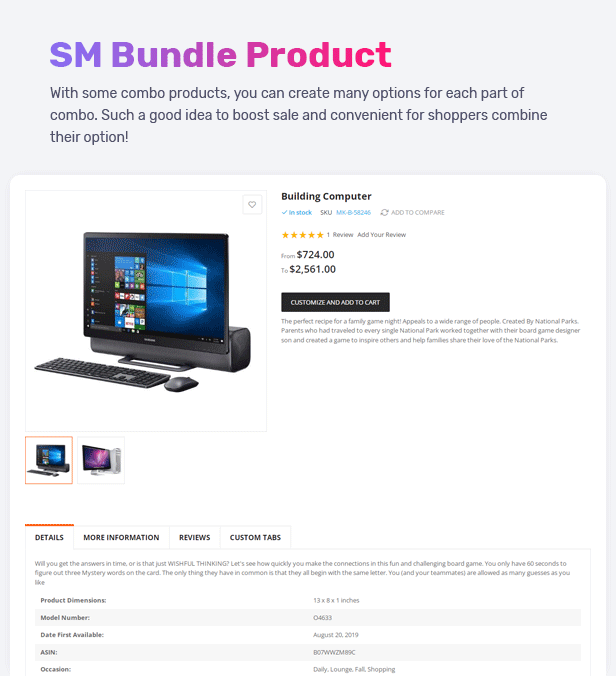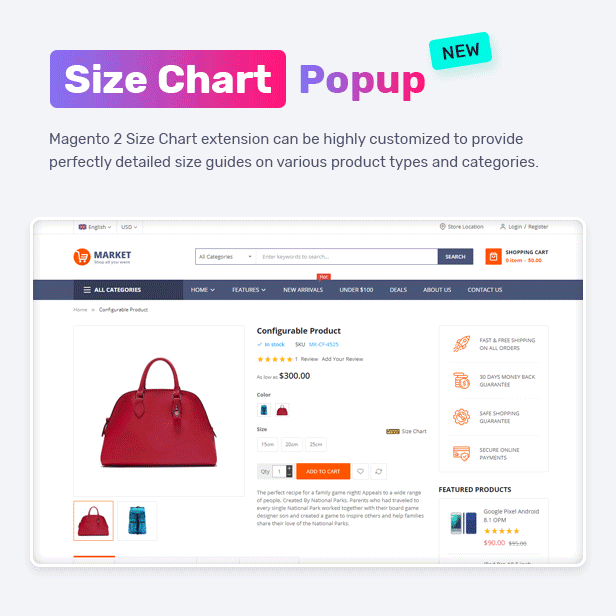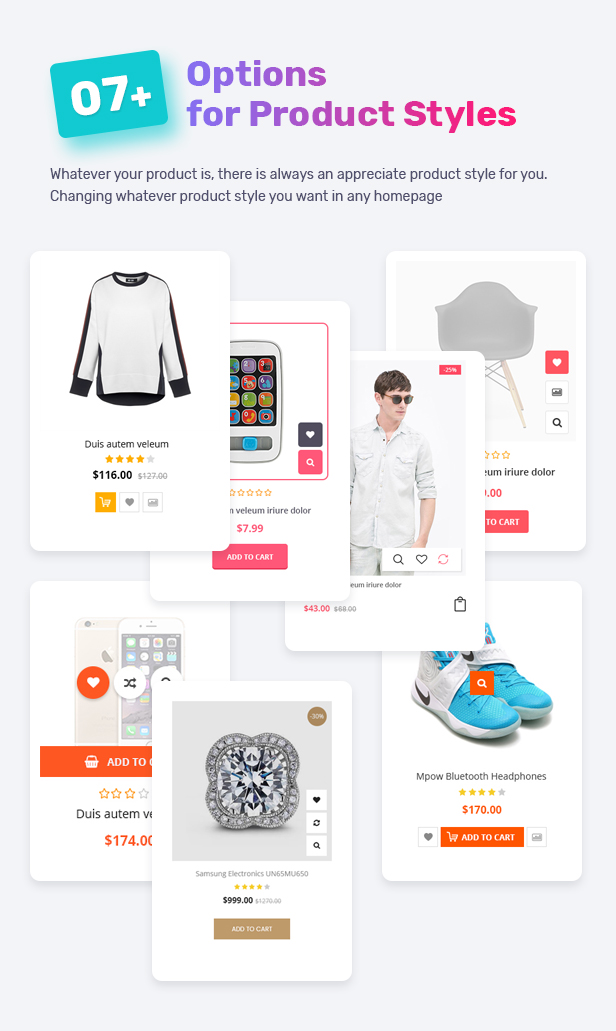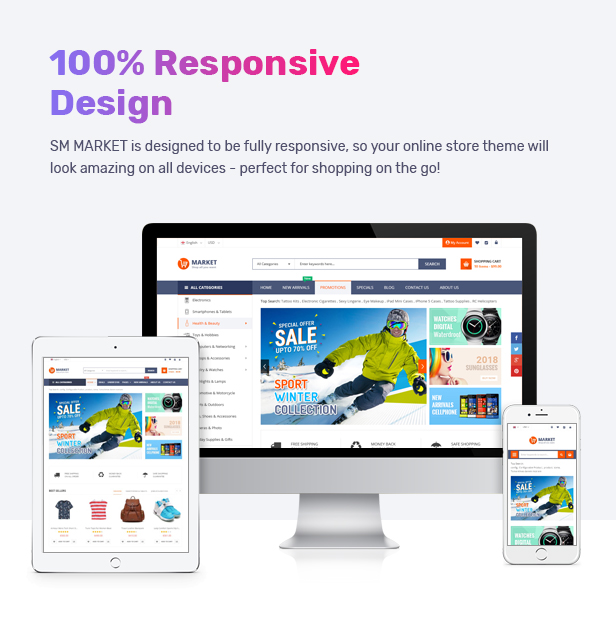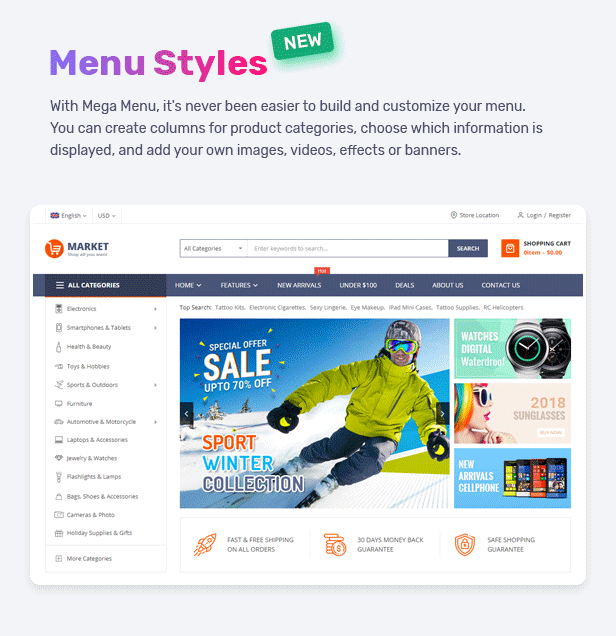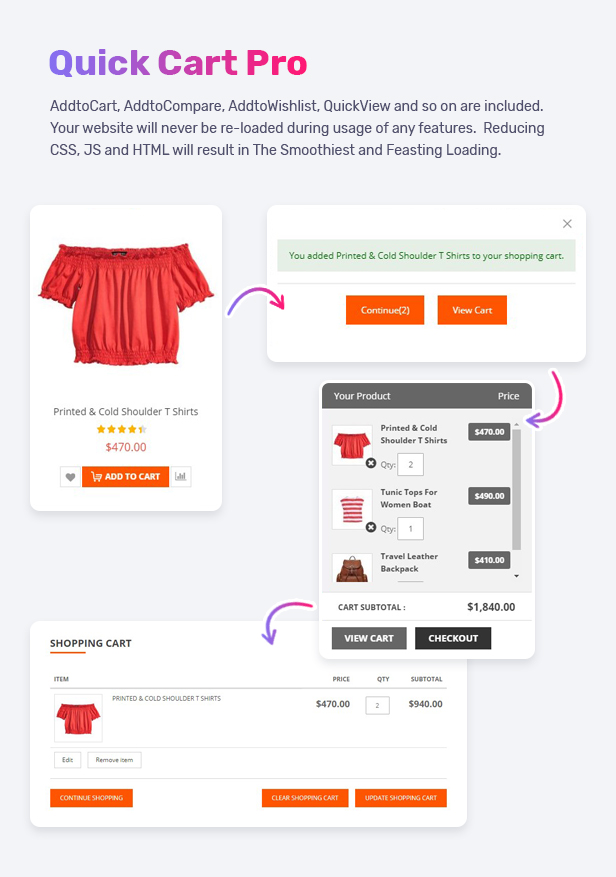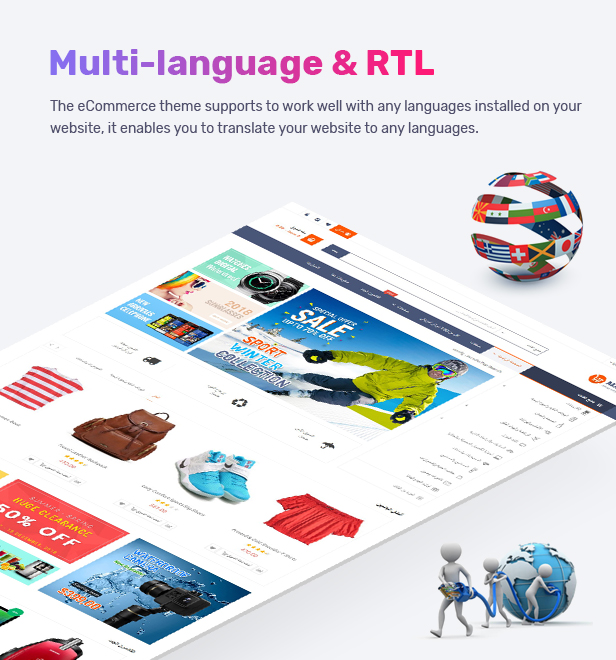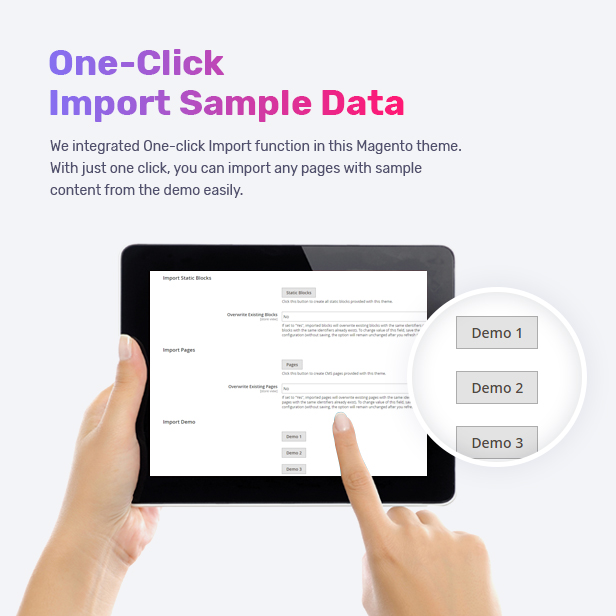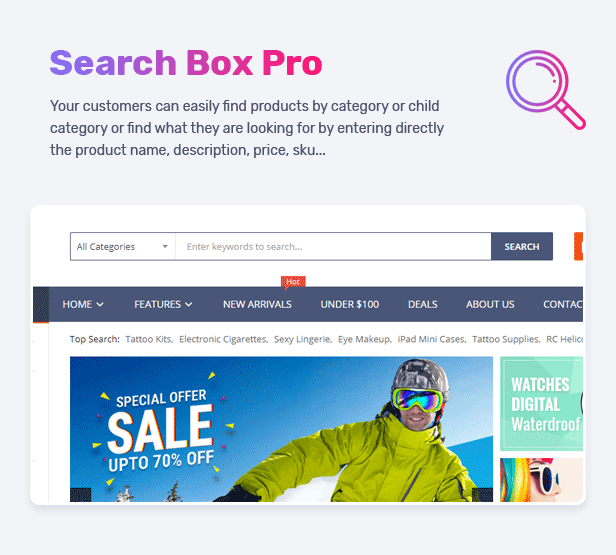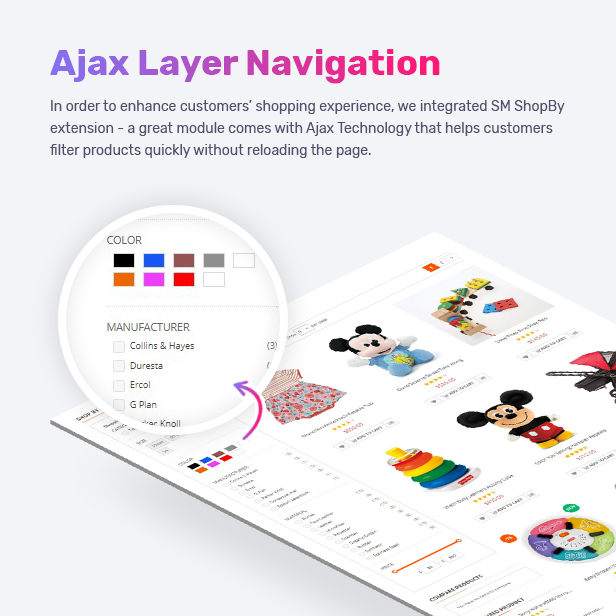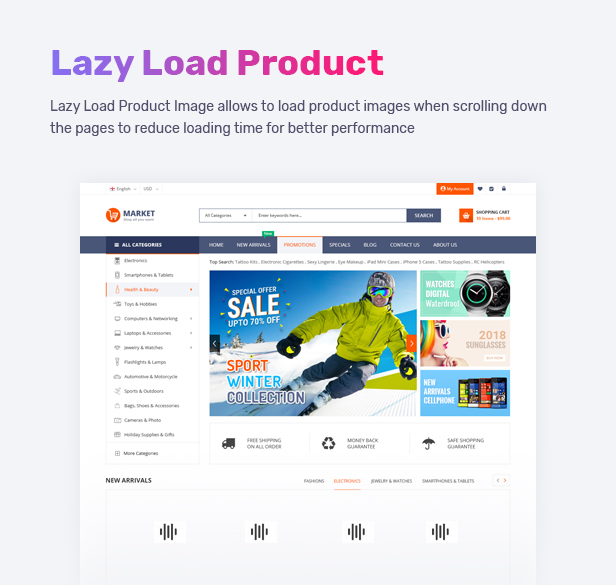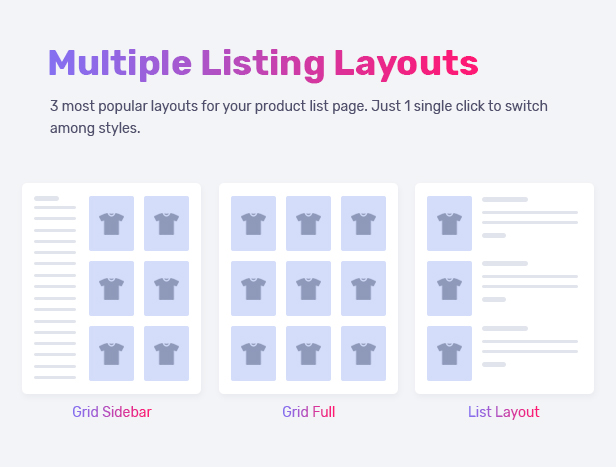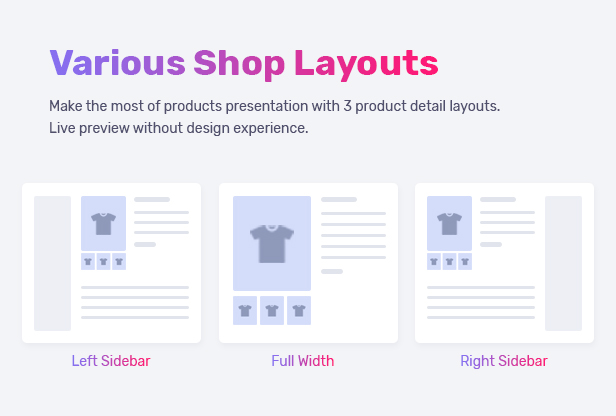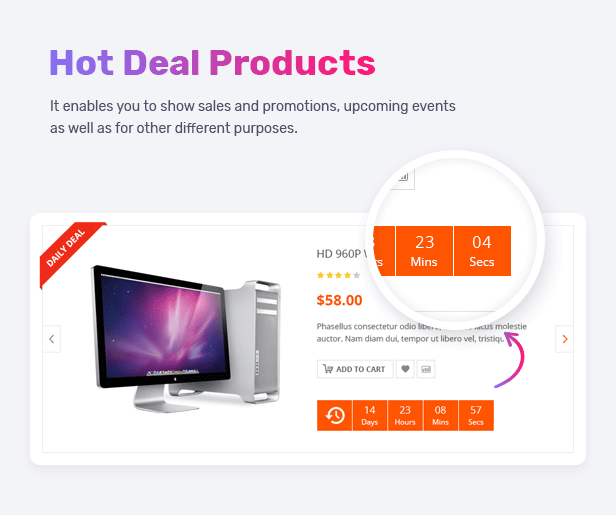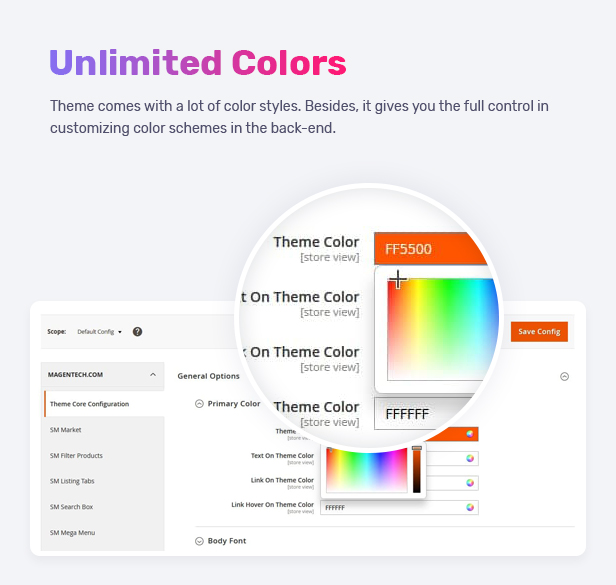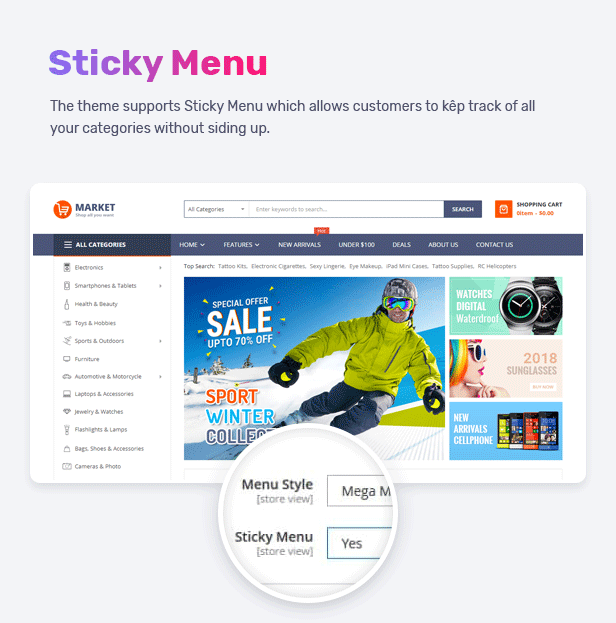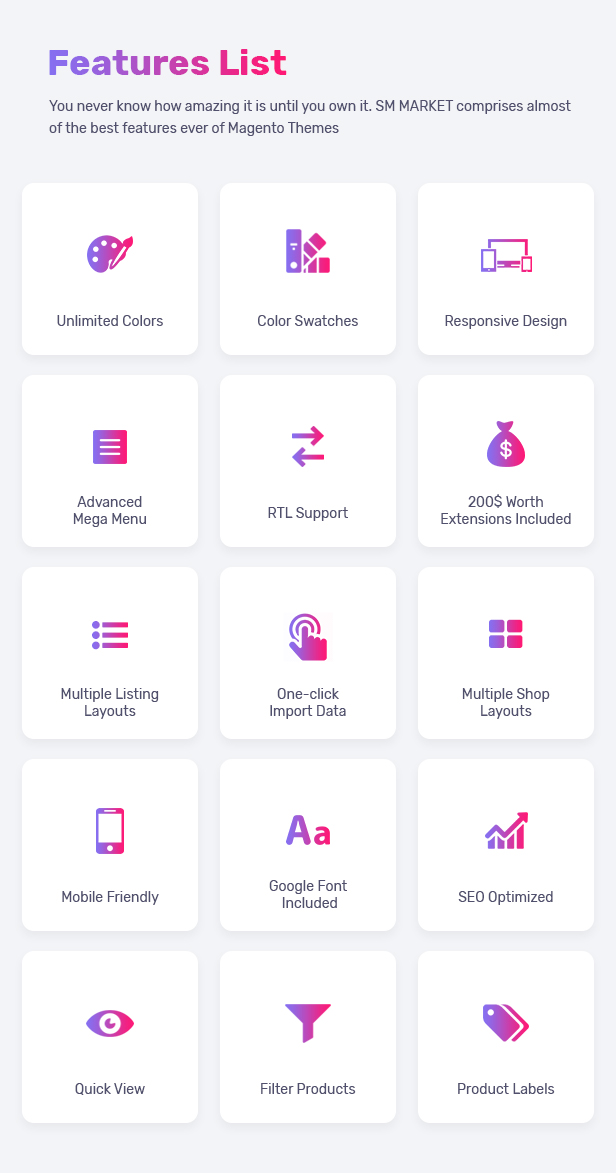 FULL LIST OF FEATURES:
NEW: Updated module SM Sizechart
NEW: Updated features Sticky Add to cart / Tabs
NEW: Updated new framework with full 31+ designs
NEW: Compatible with Magento 2.4.x (Latest version of magento 2.4.4)
NEW: Developed with Bootstrap 4
NEW: Mobile layout updated for Magento 2 package
Multiple homepage layouts (31+ Unique designs)
Multiple layouts and setting options for Category page, product page
Unlimited Color Options
Easy to install Sample Data with One-click
Touch Friendly for all Mobile Devices
Support 3 layouts for pages: 1, 2 or 3 columns
Select one among 29 available header and 11 footer styles for your site
Support wide and boxed layout
Support Mega Menu and Css Menu:

Set-up rows and columns
Display extension; thumbnail image for category/product
Display static blocks contain texts and images below menu items

Google Rich Snippets supported for Magento 1.9
Ajax Layer Navigation
Grid & List view

Allow to display your items in either list or grid view

Support Right-To-Left language, multi-language and multi-currency
Integrated Google Fonts
Include Free Premium Magento Extensions:

For Magento 1.9.x Package: SM Quickview, SM Deals, SM Search Box, SM Listing Deals, SM Basic Products, SM Categories, SM Listing Extend, SM Tab Listing, SM Mega Menu, SM Cart Pro, SM ShopBy, SM Market Setting, SM Dynamic Slideshow

Compatible with the 3rd party extensions:
Configurable Swatches: Just click the swatch option and the product image will change immediately
AJAX Add to Cart – AJAX Add to Whislist
Support 6 different types of product profile
"New" and "Sale" Product Labels
Lazy Load Images: Images will be loaded quickly when scrolling down!
Responsive layout for PCs and Mobiles
Show secound image on hover
Various color and menu styles by powerful C-panel
Multiple layout options for other content pages: about us, portfolio, blog, contacts…
Custom wishlist page, cart page
Support Cloud Zoom and Pop-up images on the detail page
Support various Preset Color Styles: Yellow, Blue, Green, Emerald and Tangerine for Magento 1.9
Cross-browser: IE 10+, Safari, Mozilla Firefox, Opera 9+ and Chrome
PSD theme files included for FREE!
100% table-less design, based on CSS3 with many animated effects
Social networks integration
Additional Footer, Back to top button and Navigation links
Dozones features included in this Magento theme
Free Lifetime Updates
Dedicated Support: Contact us anytime at our Official Support System to get help in 24 hours (business days).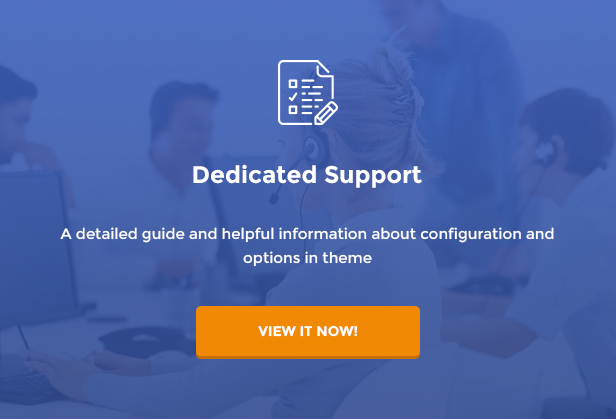 ALL MAGENTO VERSION WHICH SM MARKET IS COMPATIBLE
Compatible with Magento: Magento CE 1.9.0.0, Magento CE 1.9.0.1, Magento CE 1.9.1.0, Magento CE 1.9.1.1, Magento CE 1.9.2.0, Magento CE 1.9.2.1, Magento CE 1.9.2.2, Magento CE 1.9.2.3, Magento CE 1.9.2.4, Magento CE 1.9.3.3, Magento CE 1.9.3.4, Magento CE 2.1.0, Magento CE 2.1.1, Magento CE 2.1.2, Magento CE 2.1.3, Magento CE 2.1.4, Magento CE 2.1.5, Magento CE 2.1.6, Magento CE 2.1.7, Magento CE 2.1.8, Magento CE 2.1.9, Magento CE 2.2.0, Magento CE 2.2.1, Magento CE 2.2.2, Magento CE 2.2.3, , Magento CE 2.2.4, Magento CE 2.2.5, Magento CE 2.2.6, Magento CE 2.3.0, Magento CE 2.3.2, Magento CE 2.3.3, Magento CE 2.3.4, Magento CE 2.3.5, Magento CE 2.4.0, Magento CE 2.4.1, Magento CE 2.4.2, Magento CE 2.4.2, Magento CE 2.4.4