Featured Item Bundle — Best Seller
For the 1st time, we are including all our WordPress plugins into one Super-Mega Bundle. This will be the only chance to get $4000+ (future plugin prices included) worth of Premium WordPress Plugins for the lowest price ever.
The Bundle includes all the Social Media and Engagement plugins you will ever need for any type of WordPress based site
It includes all the Marketing Plugins you would need
It expands on all these by offering additional tools
It includes everything else that is necessary for fast loading sites.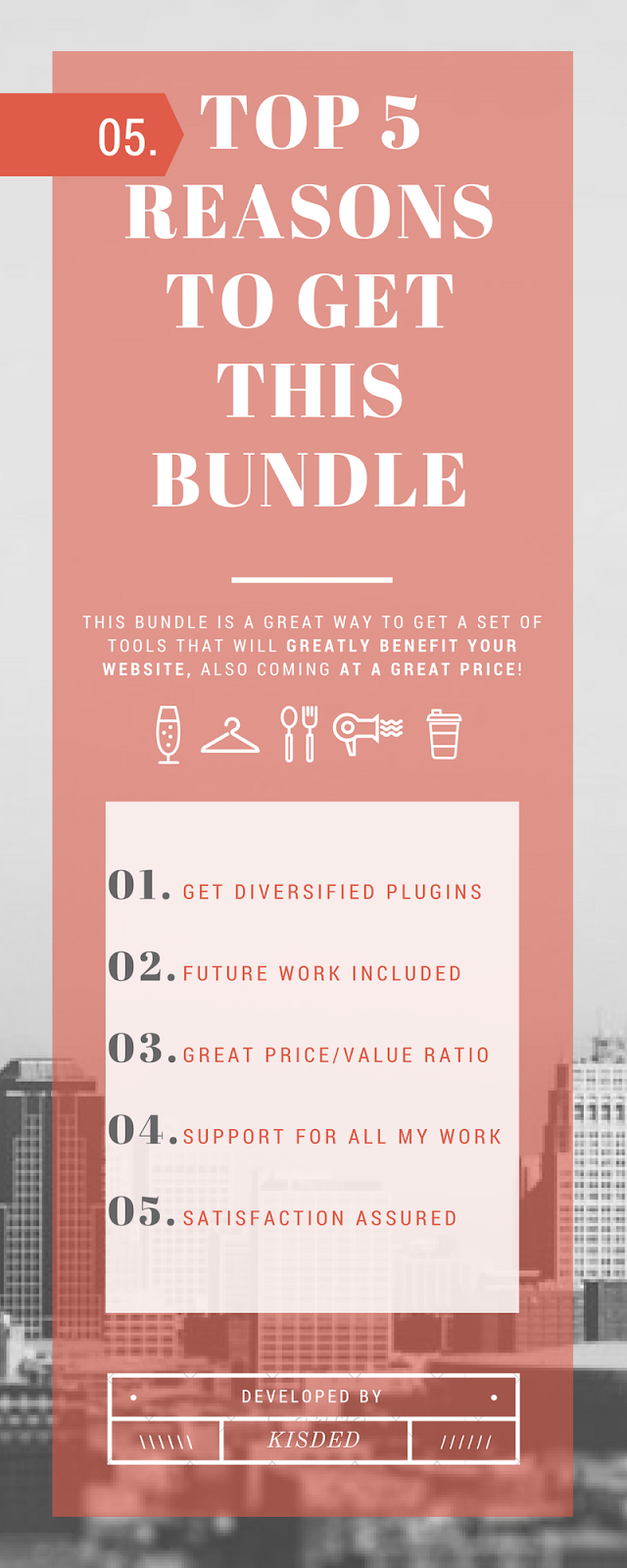 What is this bundle about?
Mega WordPress Bundle by CodeRevolution is a powerful collection of all my WordPress plugins (you can view them also, in my portfolio).
With this item, you can buy all my work, updates and support with a unique discount!
Note that I will also add future WordPress plugins I will release to this bundle and if you buy it now, you will have also access to all my future work without any future fees!
Get massive savings with exclusive Mega WordPress Bundle, updated every time I will release a plugin. Explore it and benefit from it now!
What was the initial price of this bundle?
This bundle's price started (in December 2016) at 39$. Back then, it contained 7 plugins. Ever since, it kept growing in value – even with today's price, it is a real bargain. It's price will continue to grow, each time I will add plugins/content/value to it. So don't hesitate with your purchase!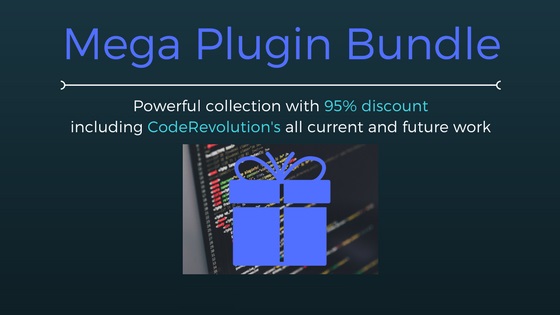 At the moment, included items are:
If this is a plugin and the theme must be unzipped then upload. If it's PHP script or Android source code and other items then check the docs file available on the zip file. For info write to:
[email protected]
If you have any query and if you want to comment something then click this button to go to comment section
Instant Downloads

Unlimited Domain Use

Access to 15K Downloads
Our support team is available from (Mon-Fri) 11:00 AM to 5:00 PM. (GMT+5:30).
You can contact them through the contact box. You can create support ticket for better support.
Premium items are fully managed by the team at Maxkinon. No security patches. No update nags. It just works.
From Maxkinon Marketplace premium plugins and themes to thousands more item we've got you covered.
Pay yearly and save. Or keep it flexible with monthly premium plugin pricing. It's entirely up to you.