Description
Make Freelancing or Service Marketplace Website
Woo Sell Services assists you in running your freelance or service marketplace business easily. You can create and sell services online, send proposals, negotiate deals, track service status, communicate with your clients, everything in a single spot. Powered by WooCommerce and WordPress.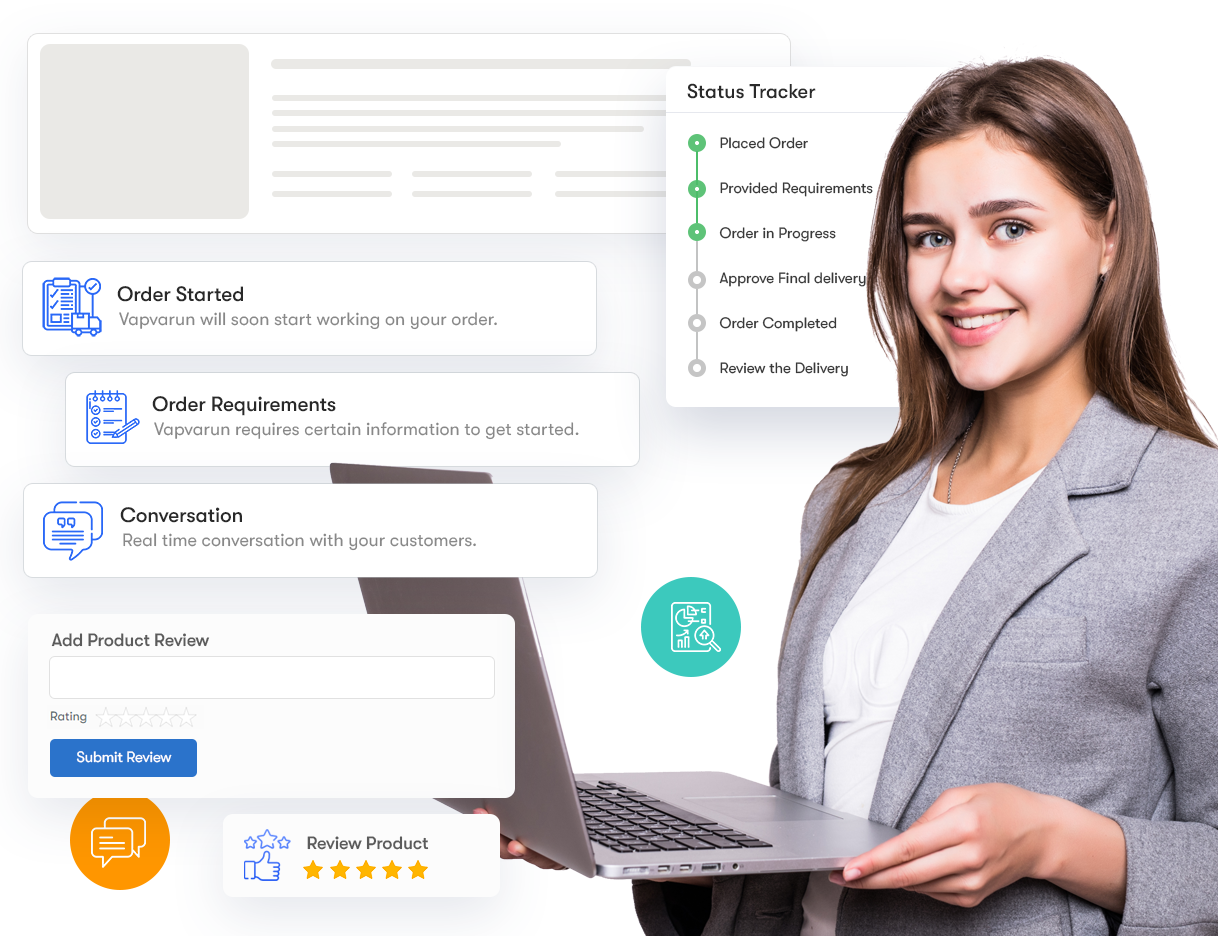 Multiple Features, one Solution,
Save Time and Money
Save time and money with WooCommerce to Sell online services. Run your freelance business or build a multi-vendor service marketplace. A new WooCommerce product type services are easy to create and provide a complete order management system. Improve your productivity, with all the features and gain your customer's trust.
Chats
Files
Tasks
Status
Live Notifications
Service Management
Reviews
Manage Delivery Date
Additional Vendor
Chats
Real time conversation with your customers.
A few reasons why Dokan is the best choice for you.
Hundreds of Payment Gateways
Payment gateways that are provided by woocommerce used to collect payments, track cash flow, and manage recurring revenue directly from your store's dashboard.
Based on WooCommerce, Powered by WordPress
Woo Sell Service works as an addon of woocommerce which is the world's most popular eCommerce platform based on WordPress.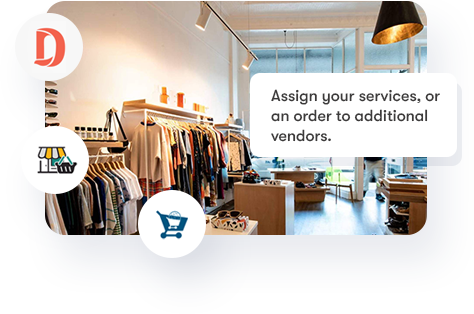 Multivendor Support
Multivendor plugins you can create and manage your sevices from the frontend. Woo Sell Serices is compatible Dokan, WCFM, and WC Vendors.
Manage your projects like a pro,
without wasting time on worksheets and formalities.
No one wants to waste time searching for information they already have, therefore our system lets you connect customer and project information to your work. It takes care of the tedious task of project management for you and provides all the information you need on the Order Detail page.
Create a service just like a product
A vendor can create a service just like a digital product is created from the backend. Woo Sell Services simply adds a new Service tab on the product page which once selected allows a vendor to add his service.
Manage your Order
Woo Sell Services also allows a vendor to easily manage all his orders via a services management feature provided by the plugin itself. This plugin adds a Services tab under My-account for the vendor to easily manage all his sold services.
Chat with your clients
Both the vendor and customer can communicate with each other to resolve queries regarding the services sold. A vendor can simply ask what he wants from his respective client in real-time using this conversation box.