Description
Looking for a way to offer customizable product kits, such as custom computers, skateboards, gift-boxes, or made-to-order jewelry? Look no further! Give customers the freedom to build their own products, with Composite Products: The most flexible, robust product builder for WooCommerce.
Composite Products is compatible with the new 
Cart and Checkout blocks
 — a customizable, conversion-optimized checkout experience coming soon to WooCommerce.
Composite Products lets you utilize existing products to create the most engaging product kits and configurable products. Engineered specifically for kit-building applications with advanced inventory management requirements, the plugin works great in a broad range of use cases, thanks to its: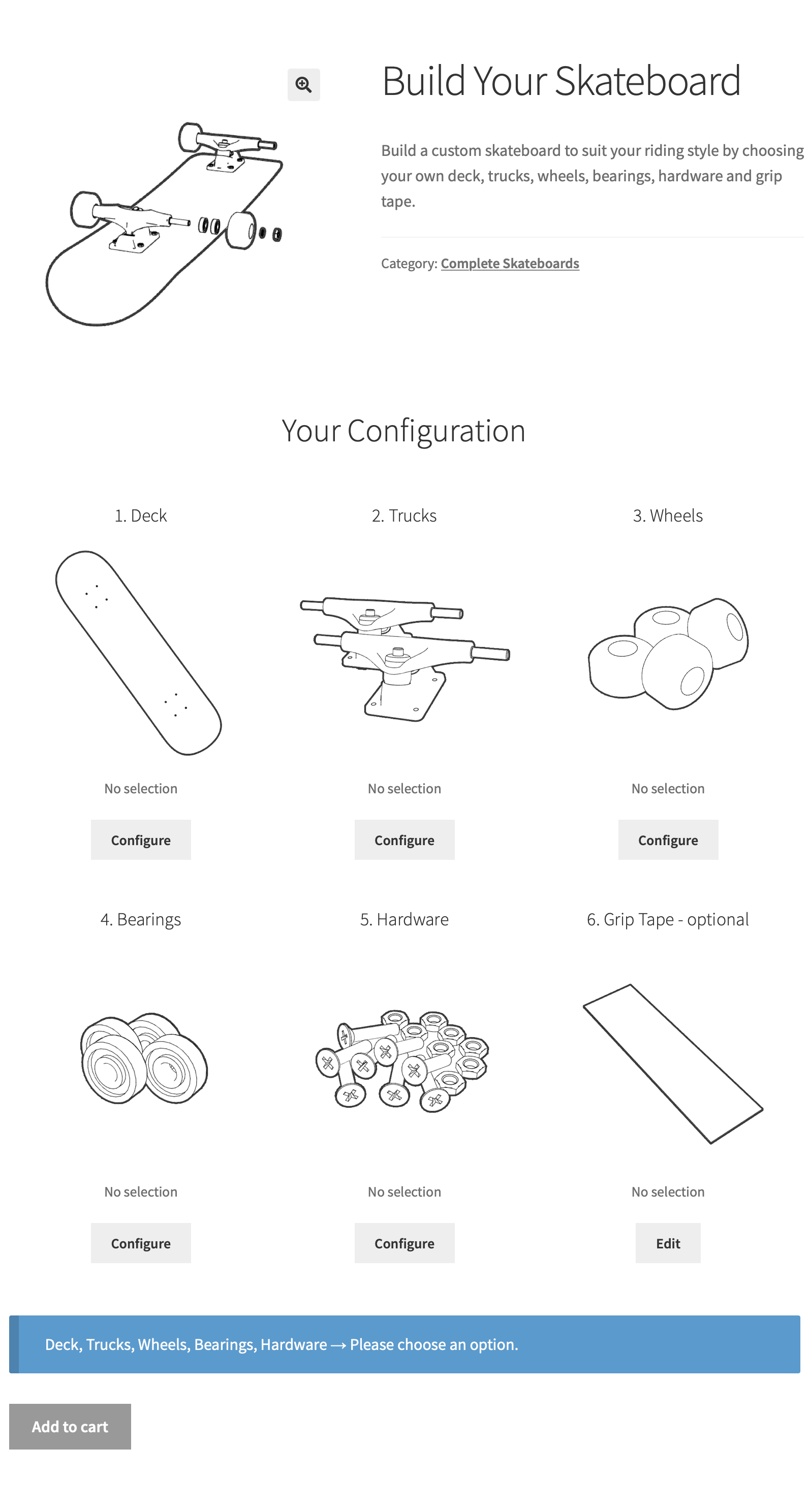 Streamline your workflow
Want to offer a custom skateboard? Start by creating its building blocks: A deck, trucks, wheels, bearings and hardware for assembly. Then, populate each with options by choosing products — or categories — from your catalog. Finally, choose a layout and flow that will keep your customers engaged — and start selling!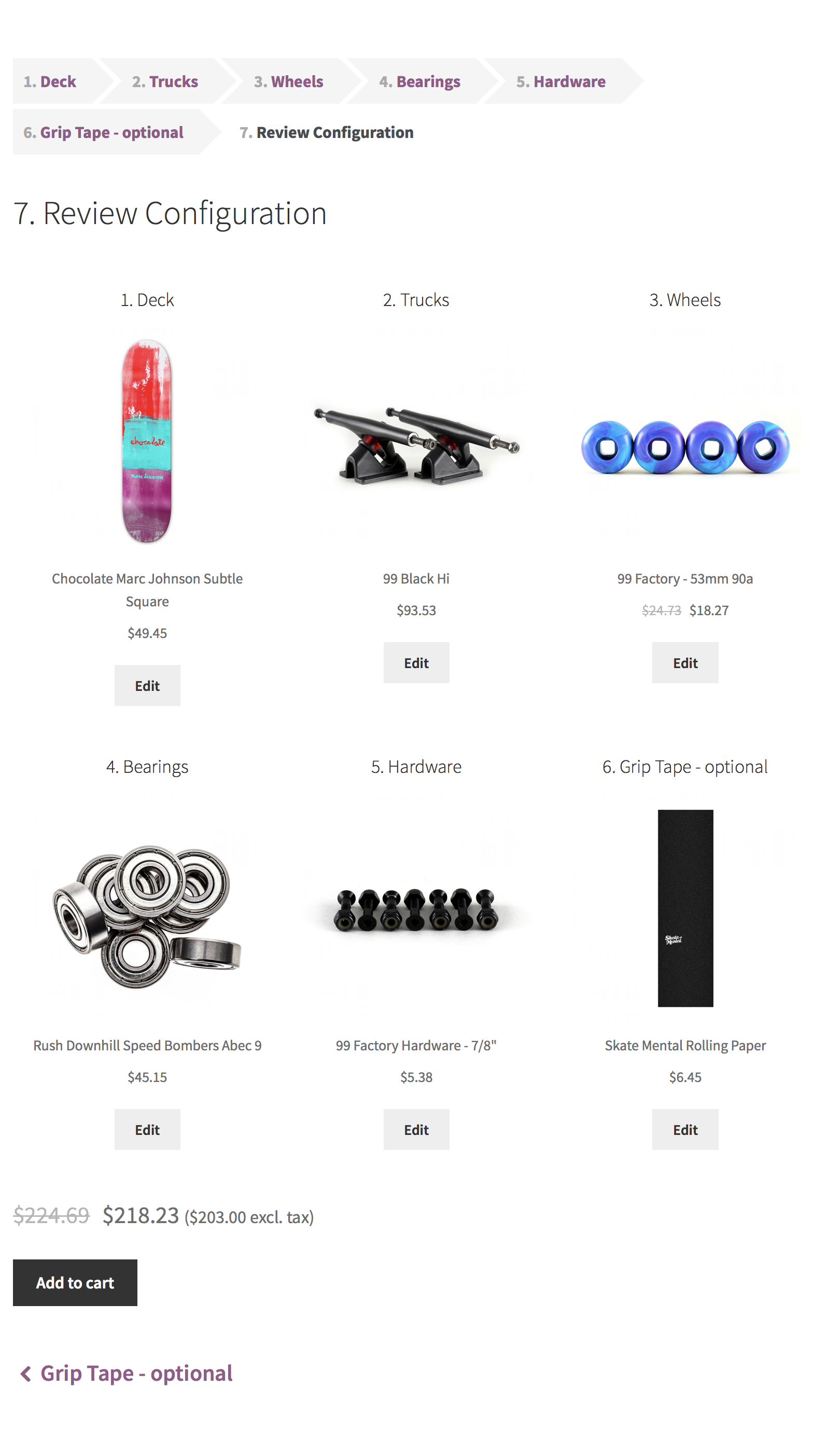 Create a personalized purchasing experience
Thanks to the flexible layouts and option styles at your disposal, every Composite product can be tailored to offer a streamlined, personalized purchasing experience.
With built-in support for simple & variable products, product bundles and even downloadable/virtual flavors of these product types, Composite Products helps you make almost anything possible.