Description
Automatically calculate shipping rates for New Zealand orders
PLEASE NOTE: This plugin is the product of OPMC and is not associated with New Zealand Post. New Zealand Post cannot assist with any support or inquiries regarding this product.  Any customer service requests must be directed only to OPMC.
The New Zealand Post Group offers services to help New Zealand run, connecting people, businesses and communities. This plugin lets you offer New Zealand Post rates to your customers, which are pulled directly from their API.
NOTE
:
New API customers will not be able to integrate with the current plugin. We are working on a release.
If you want to use the plugin, reach out to NZ post and request credentials for the New Zealand Post for WooCommerce plugin.
The plugin will work for clients with older credentials – please reach out for any details.
When a customer enters their shipping information, the cost of the order's shipping is calculated using the weight and dimensions of the product(s). This returns the correct shipping rate for the customer.Save time manually calculating shipping costs and avoid unexpected shipping costs.
The extension requires that your store uses NZ Dollars currency and New Zealand as the base country. It primarily works with mm and kg, but other units can be converted automatically.
Calculate domestics and international shipping rates for NZ packages.
NZ Post can calculate rates worldwide, or domestic:
DOMESTIC
INTERNATIONAL

ParcelPost
ParcelPost Fast
ParcelPost Tracked
Courier

International Express Courier
International Economy Courier
International Air
International Economy
Add handling fees or offer shipping discounts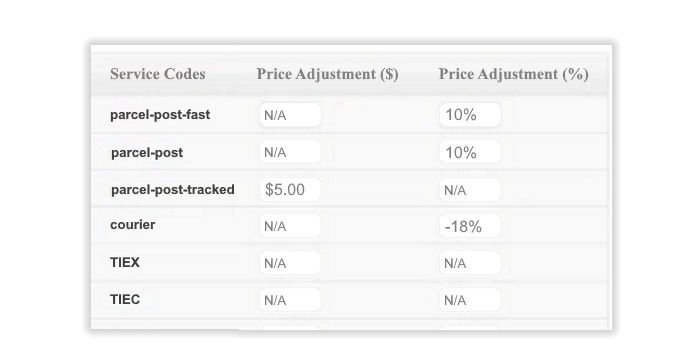 Easily adjust the pricing of your shipping rates from the plugin's settings. Increase the costs for each service by a dollar or percentage amount.
Specify custom box sizes