Turn Your First-Time Customers into Recurrent Clients
The best newsletter list to care about is the one that has all your past clients in it. Sharing content and special sales to reactivate all your past customers surely pays off as it takes up to 7 times less money to make a customer repeat a purchase than to obtain a new one.
With WooCommerce Newsletter Subscription, you may integrate into your checkout a checkbox that allows your customers to subscribe to the mailing list of your choice with one click. Moreover, you can configure a widget to place a signup form in your sidebar or any other widget area.
You can also take a look at your stats in no time with our simple yet effective dashboard widget.
Supported providers:
ActiveCampaign
ActiveTrail
Campaign Monitor
MailChimp
MailerLite
MailPoet 2 and 3
Sendgrid
Sendinblue
Why use Newsletter Subscription?
Gather your next recurrent customers in one mailing list that you can target with promotions and other actions to increase your sales.
Integrates smoothly into your checkout.
Create a new sales channel with people already interested in you in no time.
Optionally subscribe to your customers when their orders reach a specific status.
Customers can subscribe anywhere on your site thanks to our subscription widget.
Includes a dashboard widget with the main statistics you need to keep track of your performance.
Easy to Get Subscribed
Newsletter Subscription allows subscribing your customers to your newsletter with just a single click during checkout and in the registration form.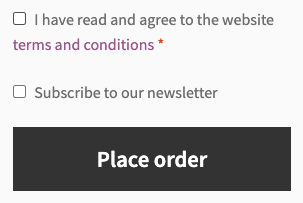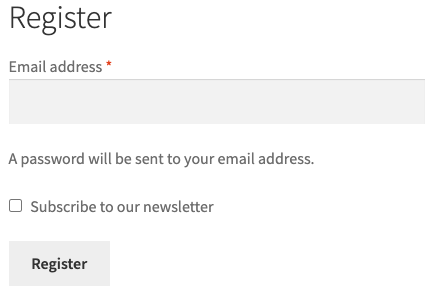 Moreover, they can subscribe to the newsletter from anywhere in your store thanks to the subscription widget.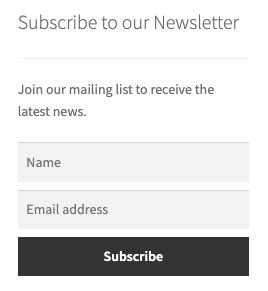 If this is a plugin and the theme must be unzipped then upload. If it's PHP script or Android source code and other items then check the docs file available on the zip file. For info write to:
[email protected]
If you have any query and if you want to comment something then click this button to go to comment section
Instant Downloads

Unlimited Domain Use

Access to 15K Downloads
Our support team is available from (Mon-Fri) 11:00 AM to 5:00 PM. (GMT+5:30).
You can contact them through the contact box. You can create support ticket for better support.
Premium items are fully managed by the team at Maxkinon. No security patches. No update nags. It just works.
From Maxkinon Marketplace premium plugins and themes to thousands more item we've got you covered.
Pay yearly and save. Or keep it flexible with monthly premium plugin pricing. It's entirely up to you.