Description
Order on WhatsApp for WooCommerce
Allow customers to place order through WhatsApp for your products. Add WhatsApp button on Shop, product, & cart pages.
---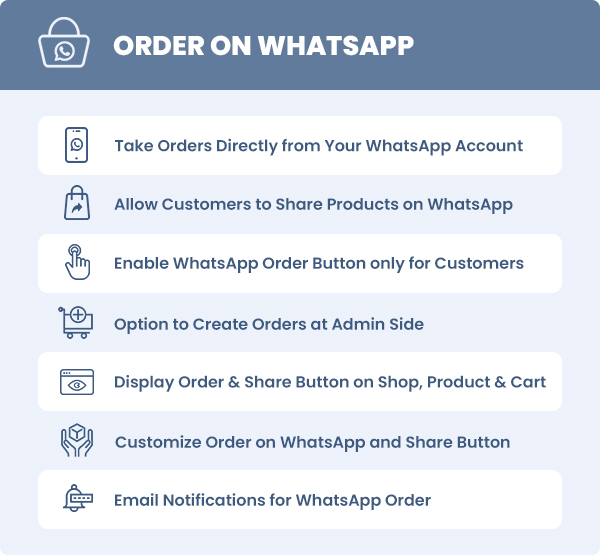 Increase your store conversions by allowing your customers to place orders or share products on WhatsApp with the WooCommerce WhatsApp order extension.
Checkout form in a popup opens when the customer clicks the "Order on WhatsApp" button either he is on the shop, product, or cart page. After filling out the checkout form, the user can place an order on WhatsApp.
Order on Whatsapp for button can be added on specific products or categories of woocommerce store with personalized text and colors.
It works with both simple and variable products. It is a useful plugin specifically if you go with the cash on delivery payment option.
Add your personal or business WhatsApp number to receive orders in whatsapp chat.
Features List
Take orders directly from your WhatsApp account
Displays checkout form in a popup on shop and product page
Allow customers to share your products on WhatsApp
Option to enable WhatsApp order button only for customers
Option to create orders at admin side
Choose default status for orders at admin side
Display WhatsApp order and share button on shop, product and cart page
Apply the facility on specific products, categories or all products
Customize order on WhatsApp and Share button
Prefilled messages for Whatsapp order and share
Supports variable products
Enable WhatsApp option on checkout page
Option to hide Add to cart button on product & shop page
Option to hide WhatsApp button on desktop
Email notifications for Whatsapp order
Allow WhatsApp Orders on Multiple Pages
You can encourage your customers to swiftly place their orders on WhatsApp from multiple pages i.e shop page, product, cart, and checkout page. It shows the checkout form in a popup and customers can order on WhatsApp after filling in details in the checkout form.
Get WhatsApp Order with all Checkout Details
With order on WhatsApp for WooCommerce plugin, customers can place orders on WhatsApp, one of the easiest and most popular messaging apps. It allows customers to fill in all the checkout details and order on WhatsApp.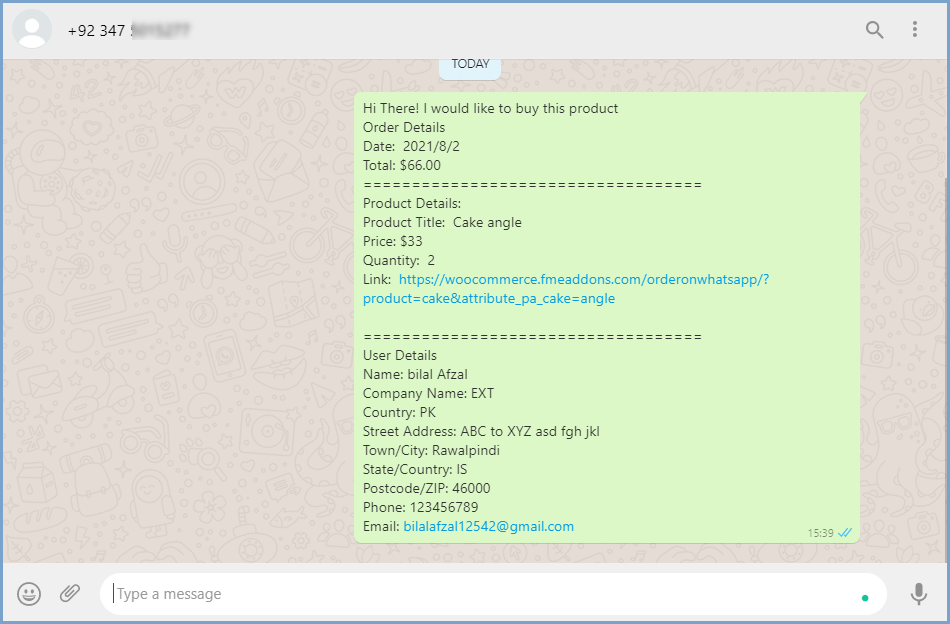 Enable WhatsApp Share for Products
WooCommerce orders on WhatsApp enable your customers to share products with their friends and family via WhatsApp.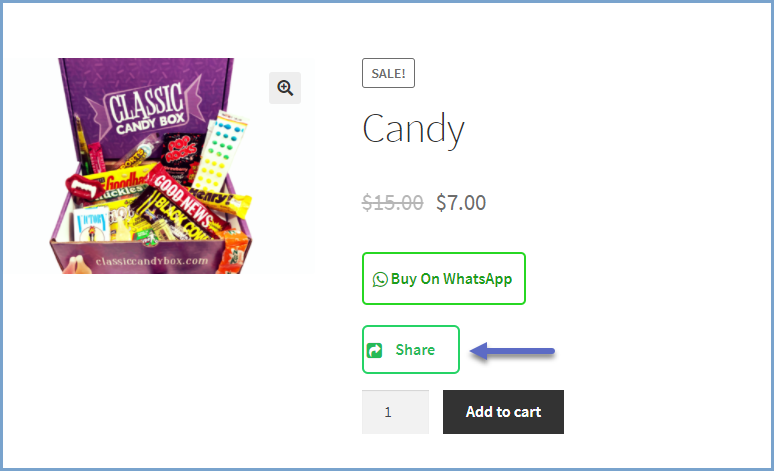 Works With Simple & Variable Products
You can set a WhatsApp order button on different product types. WooCommerce Order on WhatsApp plugin works well with both simple and variable products.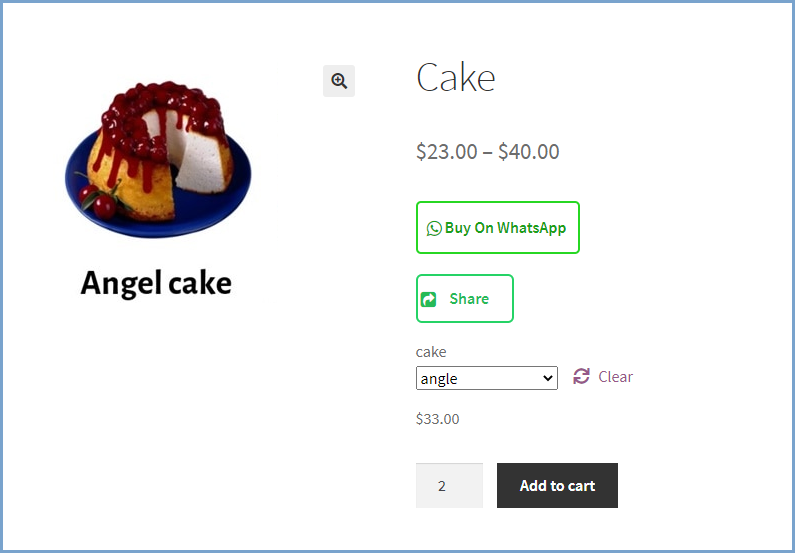 Restrict to Specific Products or Categories
You can restrict order on WhatsApp button to specific products and categories. It enables you to easily add or remove the products and categories to limit this facility.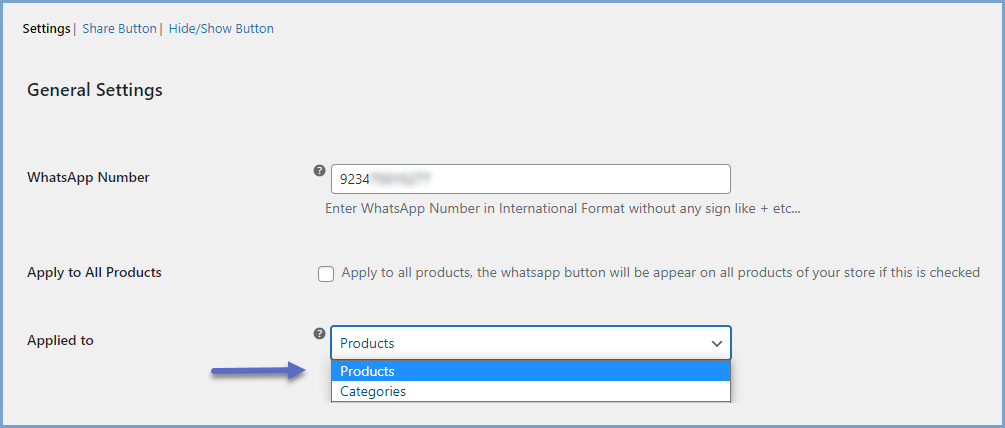 Option to Create Order in WooCommerce
WhatsApp order WooCommerce plugin enables you to create orders in WooCommerce when a customer places an order on WhatsApp. You can also set the default order status for WhatsApp orders.
How to Get Started
Purchase Order on WhatsApp for WooCommerce from WooCommerce.com.
Download and install the extension.
Activate the extension.
Go to WooCommerce > Settings > Order on WhatsaApp to enable and configure the settings
Read the full installation guide here