Description
Receive automated sales reports via email from your WooCommerce store
Know how your products are selling without having to login to your store. The WooCommerce Sales Report Emails extension sends emails daily, weekly or monthly, containing meaningful information about how your store's products are performing.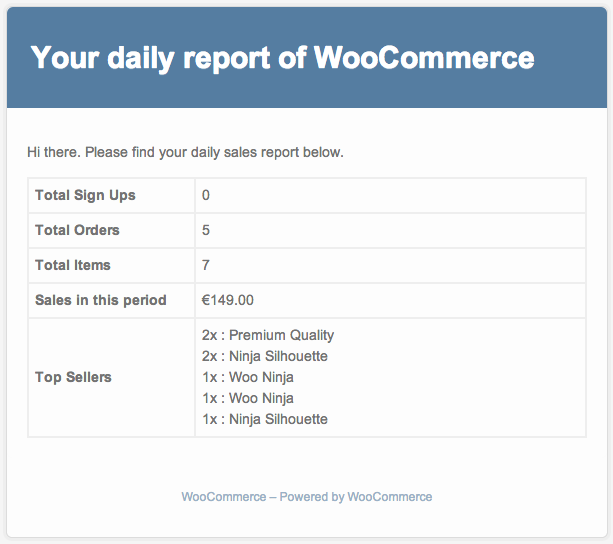 Informative emails
Know which products are performing well in your store. Our clean and clear email notifications send this information directly to your inbox, without any extra action required by you.
Intuitive configuration
The Sales Report Emails extension is intuitive to configure. Enter your email address in the WooCommerce > Settings > Emails > Sales Reports field, and you're good to go.
Related products
Everything you need for discounts, coupons, credits, gift cards, product giveaways, offers, and promotions. Most popular and complete…
Export customers, orders, and coupons from WooCommerce manually or on an automated schedule.